Our results
A record of impact
The IMPACT experience is designed to inspire growth—in Fellows' research vision, professional skills, and career horizons.
See our impact
Our program's achievements
In independent surveys taken of the Fellows through the MIT Teaching + Learning Lab after they finish the program, 94% state that they found IMPACT to be an impactful learning experience, and 91% state that they would recommend the program to others.
Comfort with presenting their work to diverse audiences
respond that "I am more able to talk about my work to diverse audiences"
Improved ability to focus in on the core aspects of work that might lead to impact
respond that "I am more able to identify the steps I need to follow in order to guide my research in the direction I would want it to proceed in the long term."
Engaged diverse 'stakeholders' to better inform their research
stated that "my discussions with stakeholders outside of the sessions has led me to rethink the long-term direction my research should take in order for it to make an impact"
Improved confidence in career planning
stated that "I am more confident in my ability to make the right decisions about my career path."
Expanded professional network from all sectors
stated that "my professional network has grown"
The outcomes were assessed both anecdotally and through a prospective survey-based confidential study, approved as an exempt study by the local IRB Board, of all those who completed the program.
The IMPACT program has truly been a transformative experience.
"I really learned a lot from the IMPACT Program and feel that I am now better prepared to craft nascent research ideas into research projects with real-world impact."
"IMPACT not only helps you grow as a scientist and a professional but it allows you to better understand your own research so you can describe it in a way that others (scientist, professionals, friends and family) not in your lab or area of expertise can follow."
"The MIT IMPACT program has truly changed the way I think and communicate my scientific ideas and research."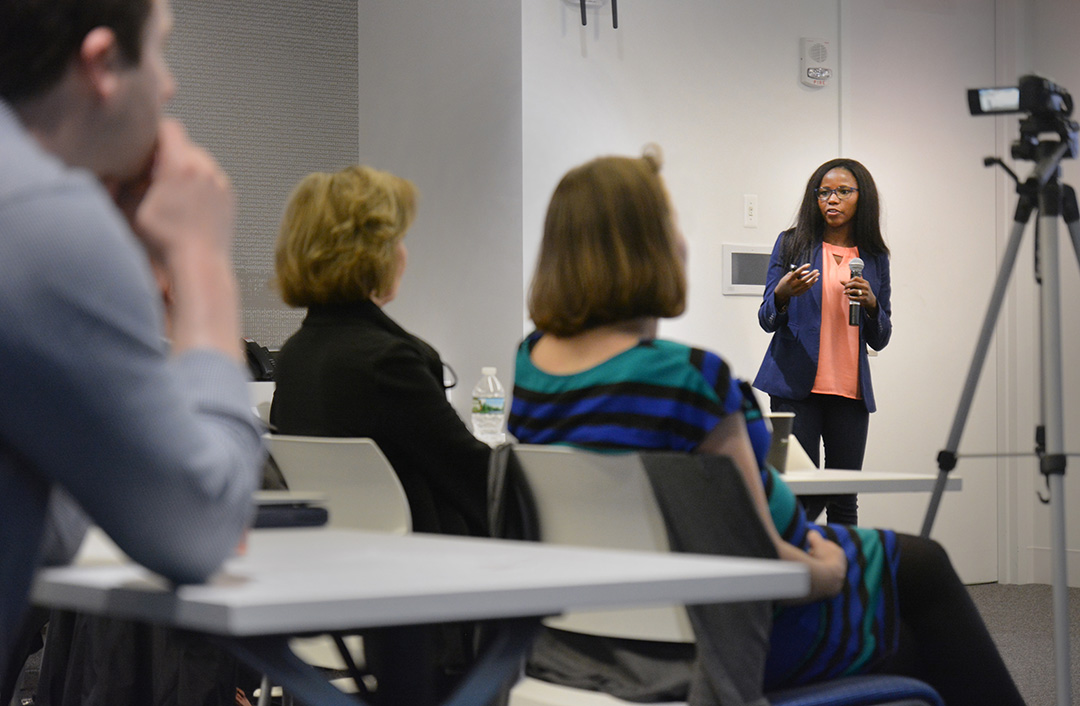 RESEARCH
"I now have a clear view of what's the impactful portion of my project, as well as the holes in my project I need to address."
"The feedback that I received during IMPACT revealed gaps in my understanding of some practical aspects of the project, especially in terms of how the technology that I'm developing could be implemented, and I now have a more nuanced grasp of the long-term potential."
"IMPACT forced me to think more broadly, which opened new avenues for my research that I didn't know were there."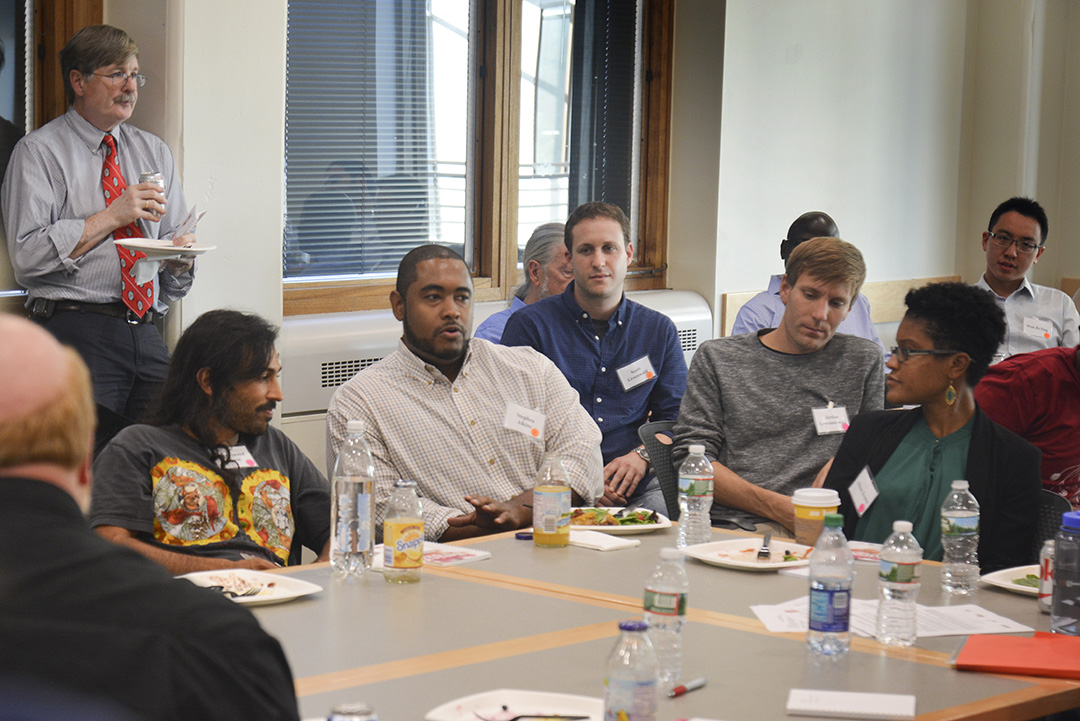 COMMUNICATION
"I was surprised by how many assumptions I had made when preparing talks. Ultimately IMPACT helped me streamline my ideas, which will be valuable regardless of the audience."
"My message is now more clear and engaging to a given audience, which could be the attendees to my talk, a journal editor or a grant reviewer."
"It was so much easier for me to write my NIH K application once I had gone through the IMPACT process."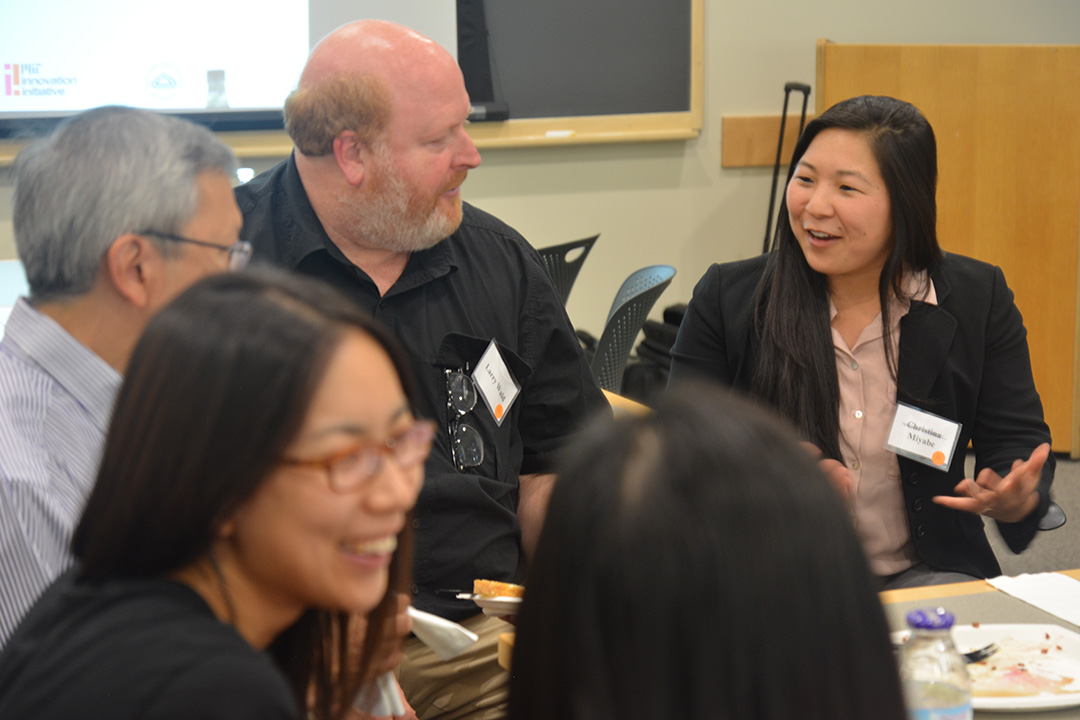 CAREER
"Participating in the program definitely helped me crystallize the main points of my research and I was able to use my new skills to develop a presentation for a job interview which was immensely successful."
"When I first started the IMPACT program I was very uncertain about what I wanted to do with my future. I was aware of all my possible choices, but the sheer number of things that were possible was overwhelming. After completing the IMPACT program, I have found incredible clarity in what it is I want to do with my career throughout my whole life."
"This experience afforded me the opportunity to expand my network and advance several skills fundamental for my career development."
The IMPACT program allowed me to assess the quality of my research and myself in an unbiased manner, helping me make more educated career decisions.
187 Fellows have participated in the program, with more than 51 diverse and committed faculty of individuals from the academic, medical, and business sectors.
We have aggressively sought applications from under-represented minorities, with 63% of our Fellows being women, and 25% being other under-represented minorities.
Our Fellows represent over 15 institutions, including MIT, Harvard University, Brandeis University, Northeastern University, Tufts University, Boston University, UMass Boston, UMass Amherst, UMass Medical School, Tufts Medical School, Harvard Medical School, as well as a number of the teaching hospitals in the area.
The complementary Rising Stars program has, over six editions, attracted 115 participants from around the world for panels and workshops to explore career strategies. In particular, a one-day IMPACT workshop helped the Rising Stars better identify and articulate the potential impact of their work, and a number of panels and workshops on career advancement were held.
Over the past 2 summers, IMPACT has supported SPARC (Summer Program to Advance Research Careers). SPARC is run through a collaboration of the Dana Farber Cancer Institute and UMass Boston. SPARC students are first and second year undergraduates at UMass Boston and three local community colleges, from backgrounds underrepresented in the biomedical sciences. SPARC provides them with their first research experience with the hope of sparking their interest in and giving them tools to pursue careers in research. IMPACT alumni supported this initiative by coaching the students over the summer, helping each to recognize his/her particular contribution to his/her assigned research project, and how it might have impact in the long run, culminating in a five minute presentation of the project.
2019 also saw a pilot "national" edition of IMPACT, whereby seven IMPACT Fellows from around the US came to Boston for a two day IMPACT workshop, followed by five remote meetings, and a final two day IMPACT workshop. The success of this national edition will be followed up by plans for an expansion of this program.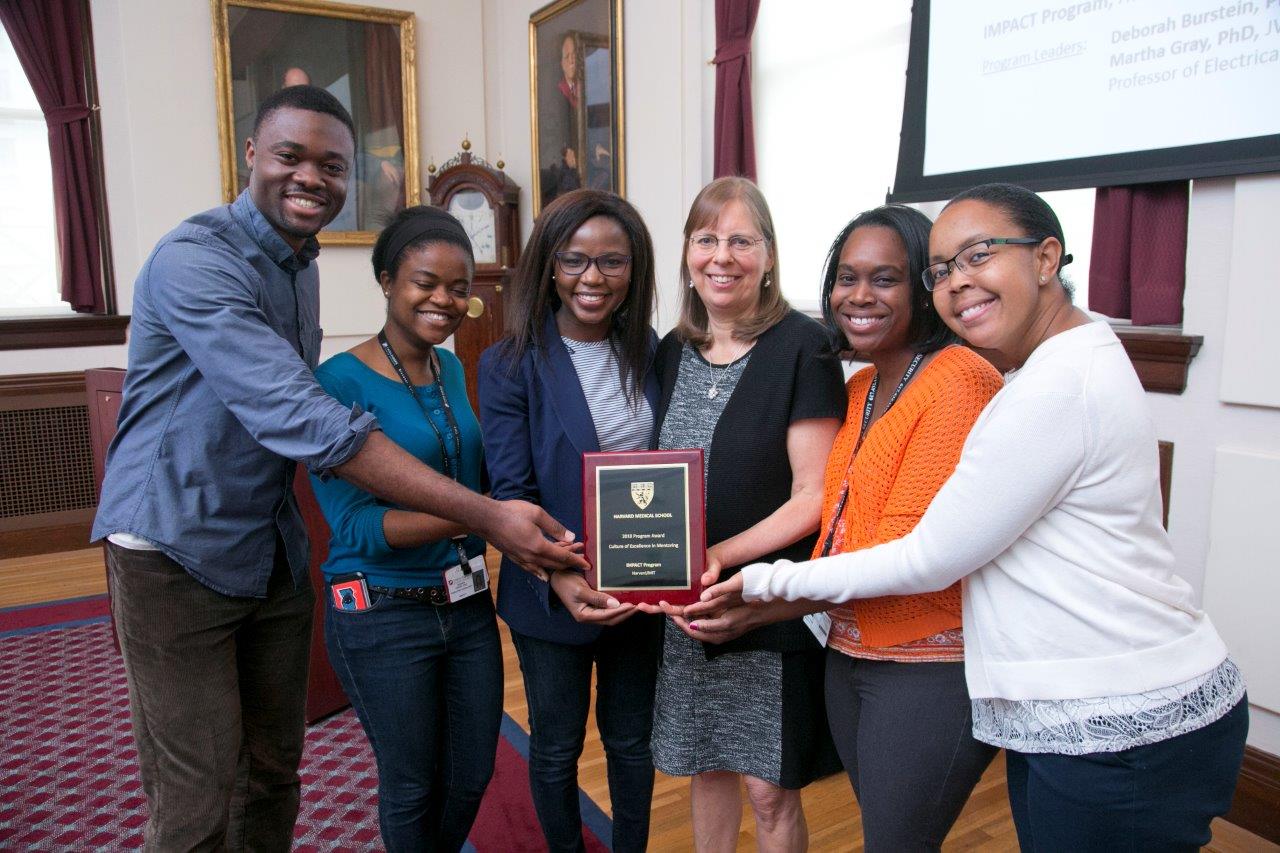 Photographed at the award celebration on June 13, 2018, left to right: Yvon Woappi, Jessica Chery, Samira Musah, Deborah Burstein, Tarsha Ward, and Latrice Landry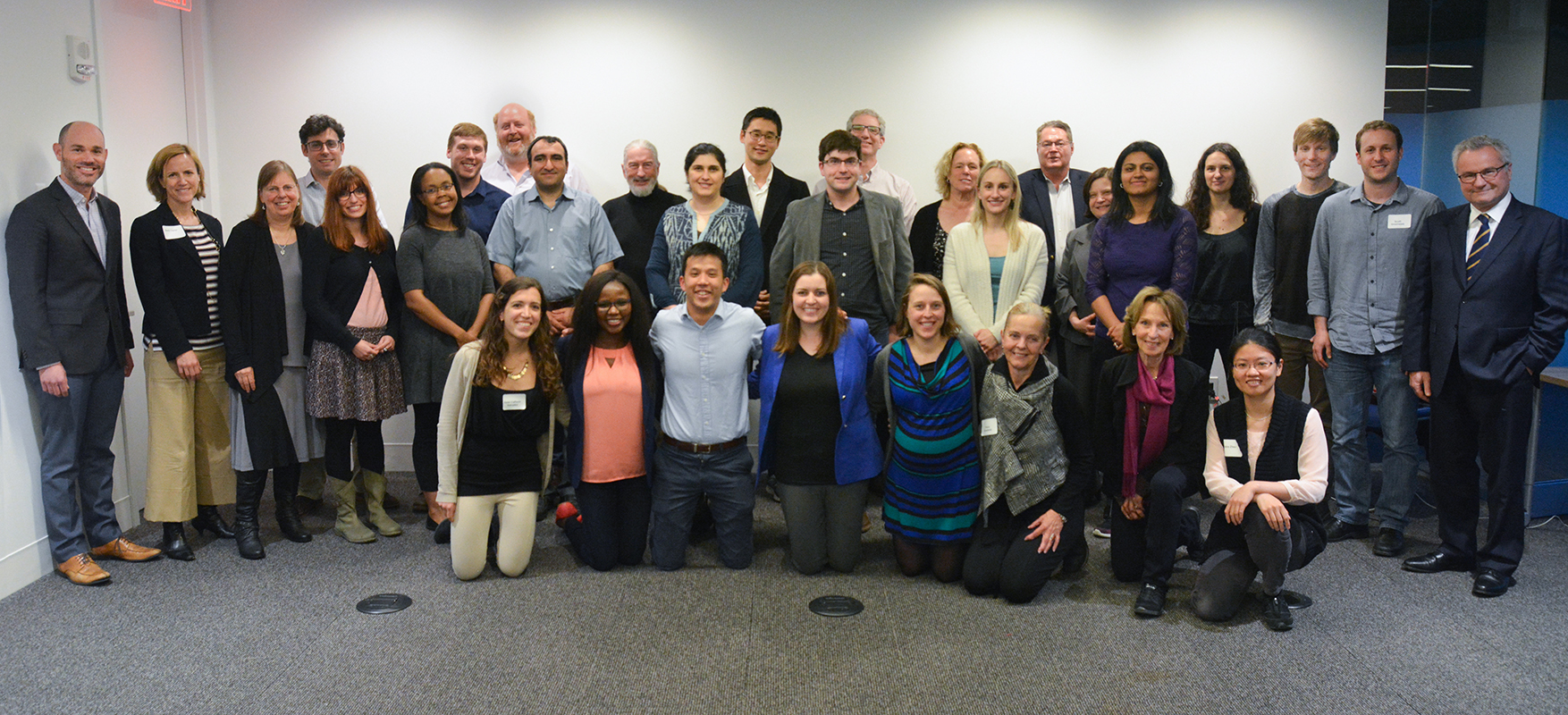 Spring 2017 IMPACT Intensive cohort with faculty members
IMPACT receives the Program Award for Excellence in Mentoring
The Office for Diversity Inclusion and Community Partnership (DICP) at Harvard Medical School established the Program Award for Culture of Excellence in Mentoring to recognize the efforts of a department, division, office or program to foster innovation and sustainability in mentoring while building a culture of mentoring. This new award provides an opportunity for the community to learn from successful formal mentoring programs and help others to adopt model practices.
Learn more about the award and other recipients on the DICP website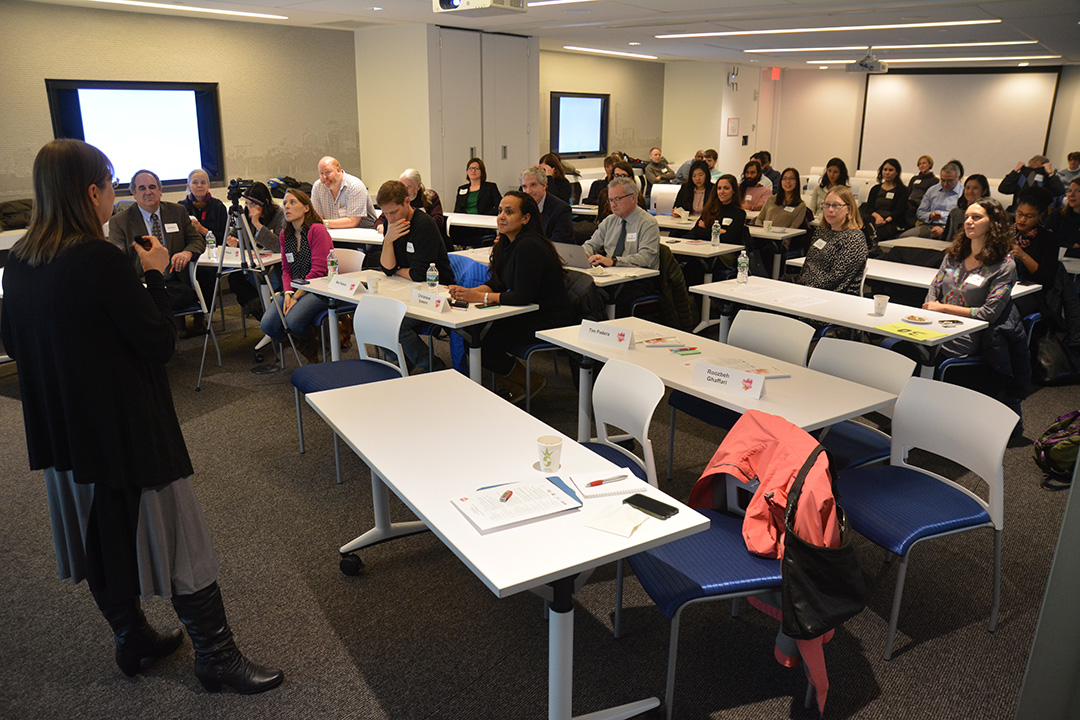 Fall 2016 IMPACT Intensive cohort final presentations